PISTON RING SEARCH
Find your product only three steps
3

Select vehicle
Please Select Vehicle
3

Select referance number
Please Type Any Reference Number.
3

Select vehicle
Please type a diameter number.
Engine / Vehicle
Cly.
Cly. Dia.
Width
Profile
Coating
Profile
POWERSEAL No

Please select a model
PISTON RINGS CROSS SECTIONS
We produce in a diameter range of 40-220 mm. of piston rings covering the main application for European,
American, Japanese and Korean vehicles.

RECTANGULAR RING

BARREL FACE
RING

KEYSTONE RING

HALF KEYSTONE RING


TAPER - FACED RING M

TAPER -
FACED SCRAPER RING NM


TAPER -
FACED KEYSTONE RING TM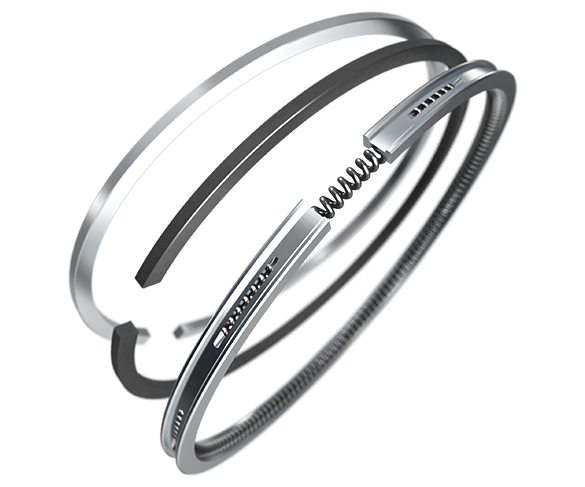 EDGE FEATURES OF COMPRESSION RINGS

INSIDE BEVEL
IF

INSIDE BEVEL
BOTTOM
IFU

INSIDE STEP
IW

INSIDE STEP
BOTTOM
IWU
SLOTTED OIL RING




OIL RING WITH SPIRAL COIL SPRING
DSF
GSF
GSFST

MULTIPIECE STEEL
OIL RING
SLF
POWERSEAL® JOINT RING TYPES
SH: STEP JOINT HOOKED

---
SO: STEP JOINT OVERLAPPING
(IN FREE POSITION)

S: STEP JOINT
(IN FREE POSITION)

---
SO: STEP JOINT OVERLAPPING
(IN FREE POSITION)

SDC: STEP JOINT DIAGONAL CUT

SDCL: LEFT

SDCR: RIGHT
---
For ring joint types and requests please contact us.